Hotties Heat Logs Full pallet (100 packs of 10)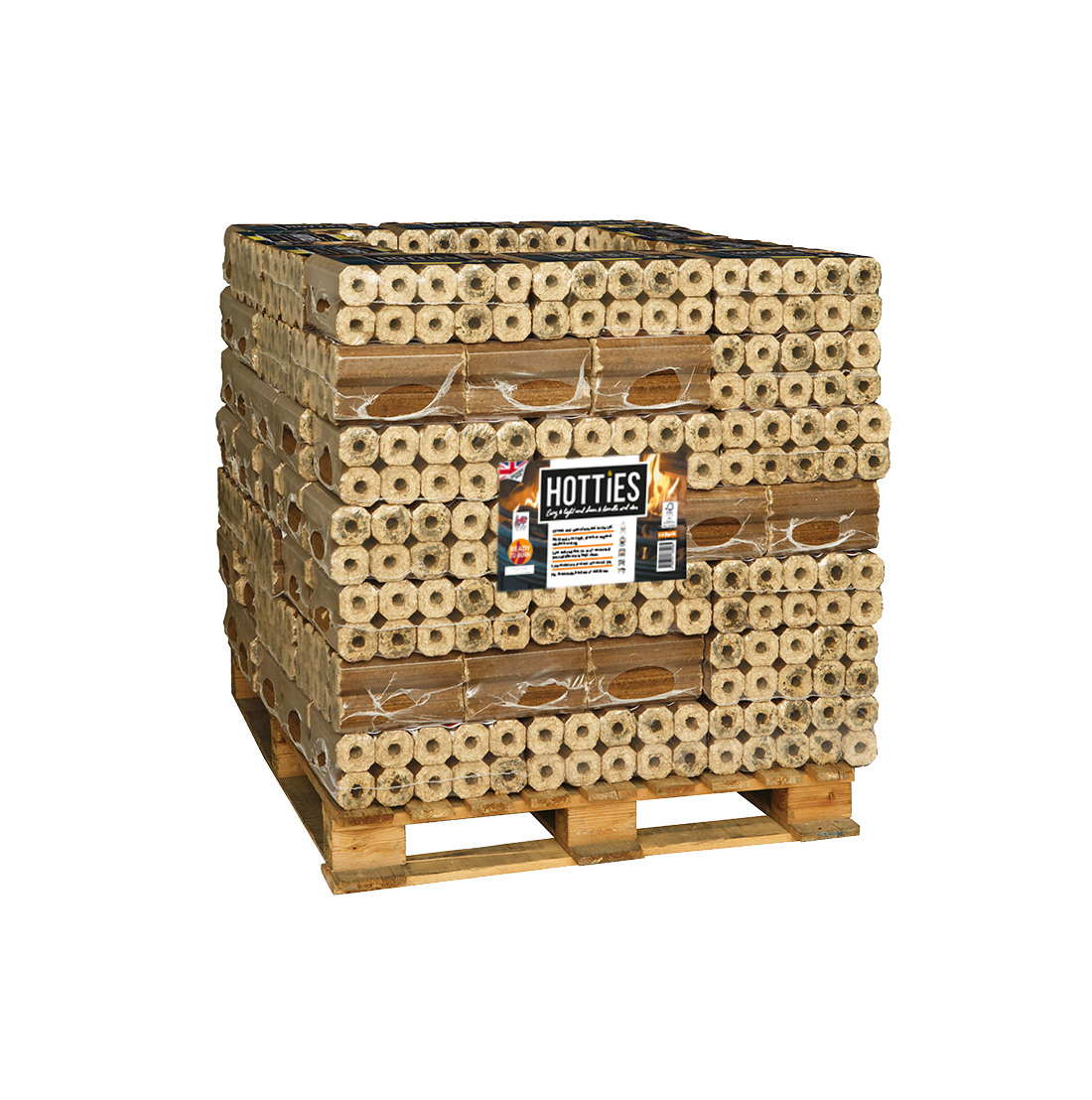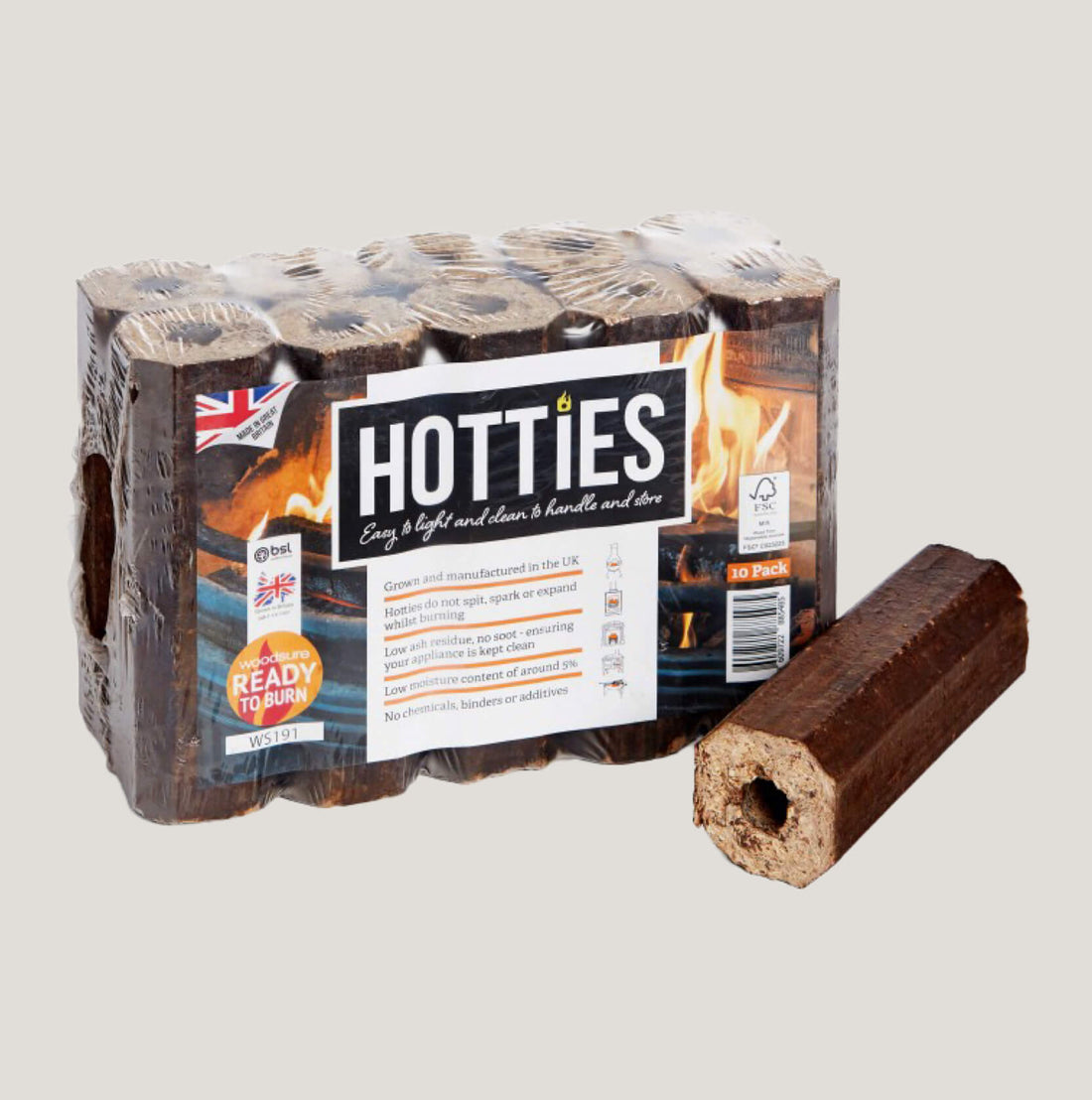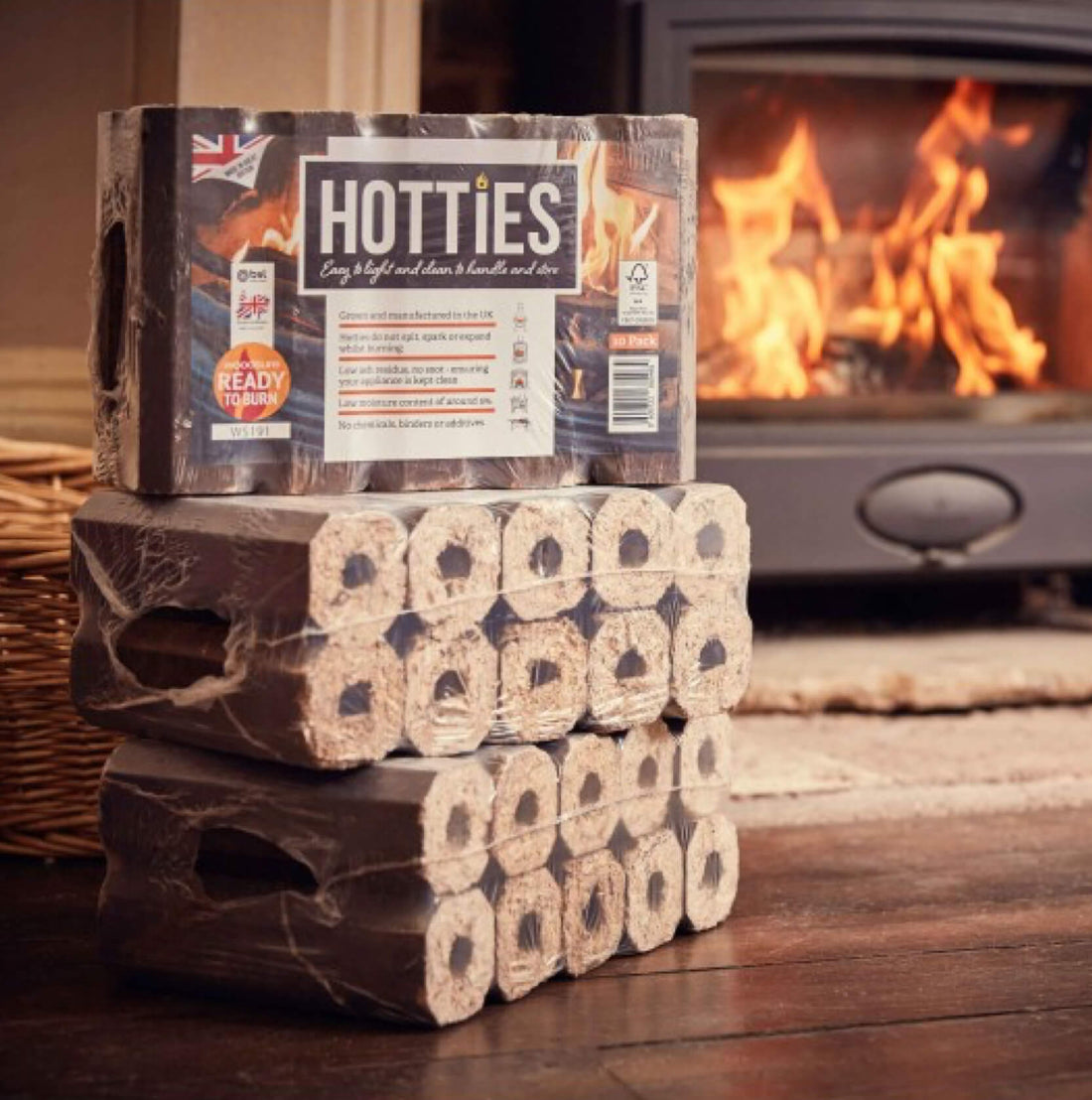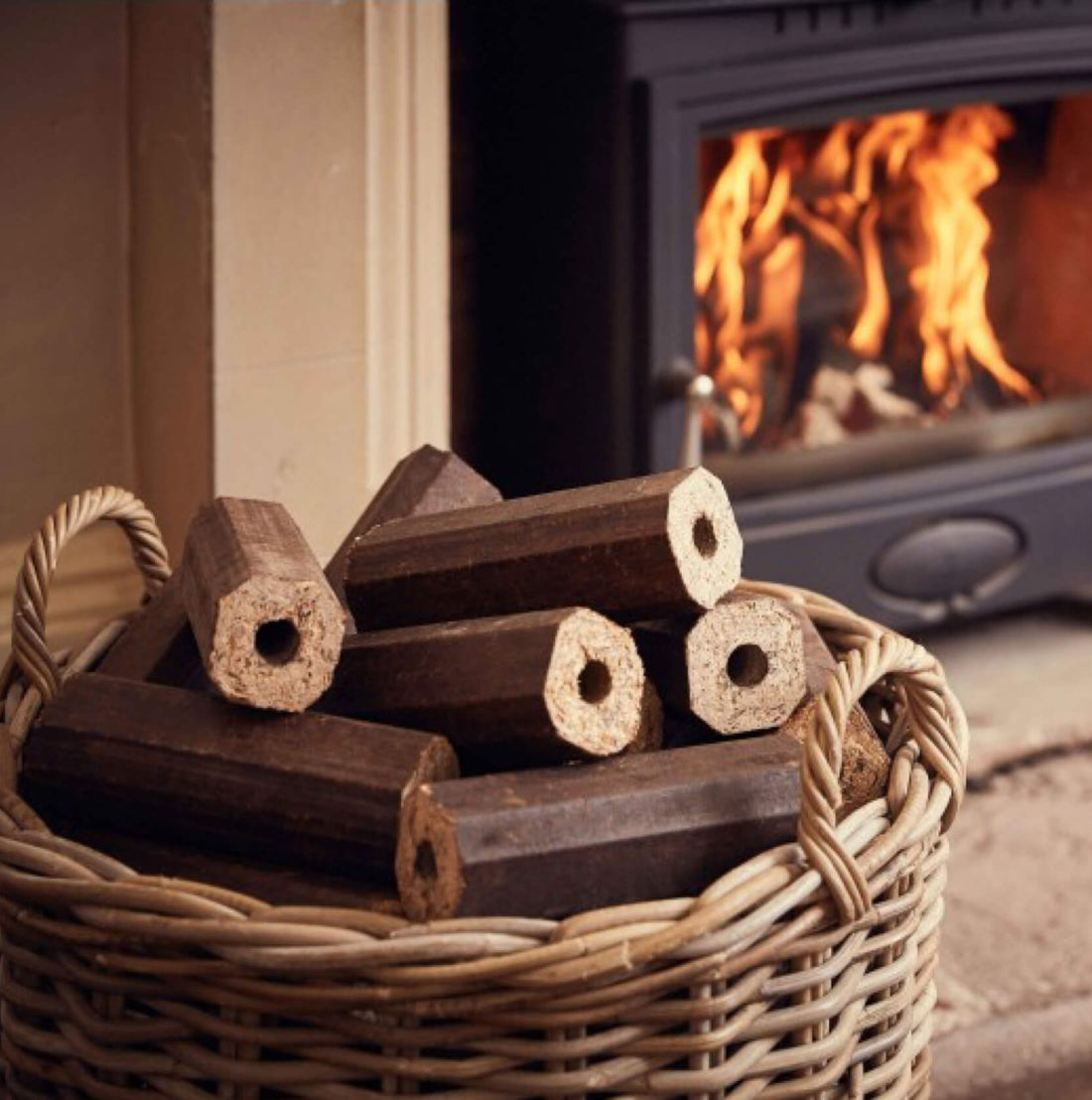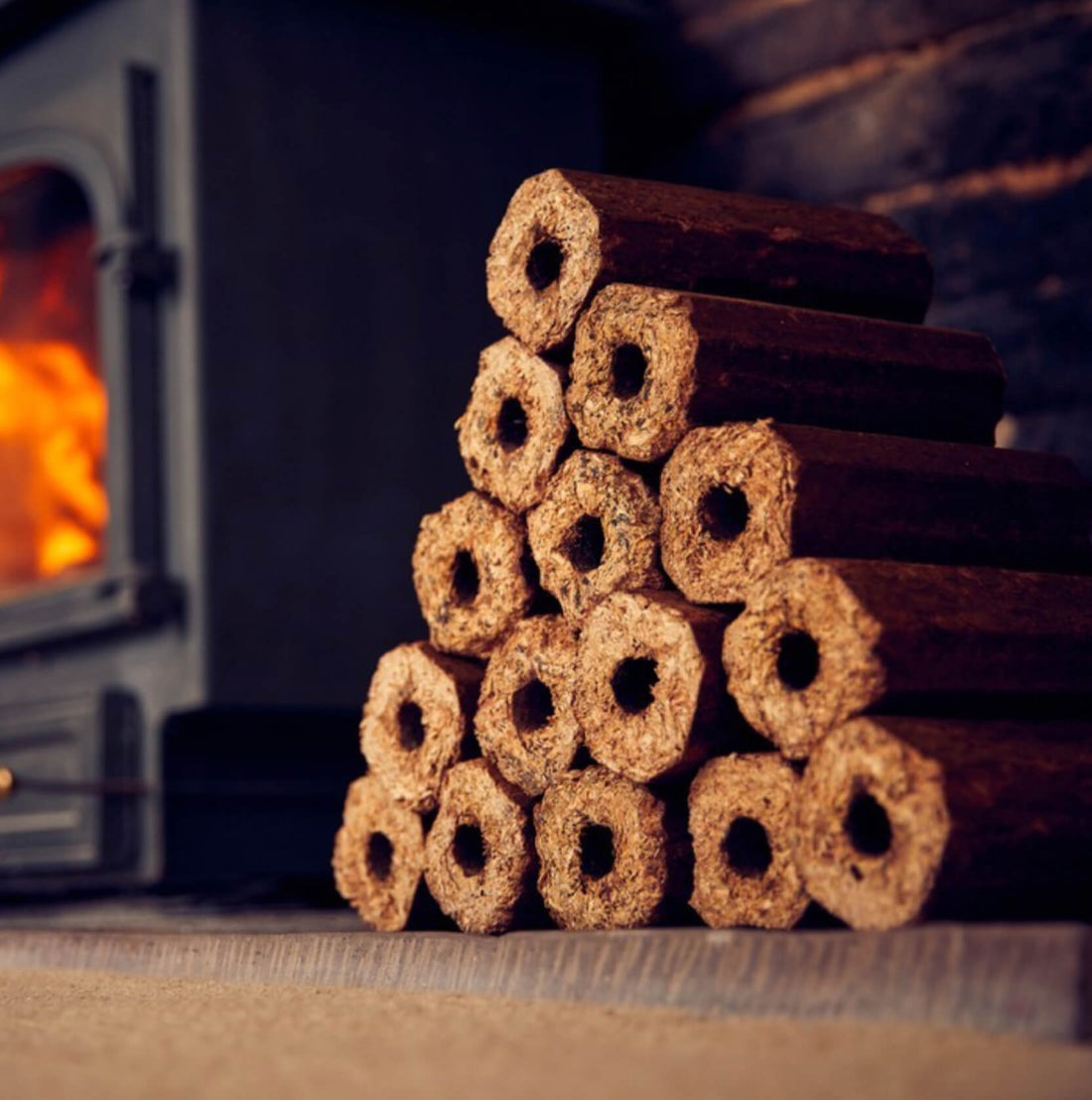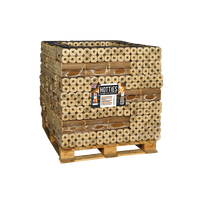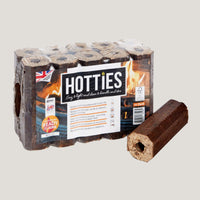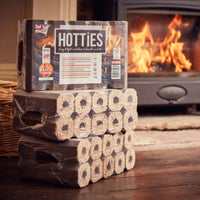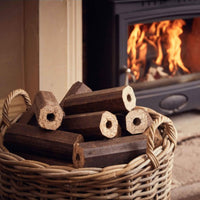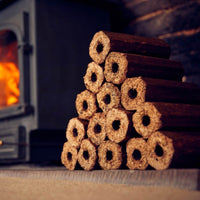 Hotties Heat Logs Full pallet (100 packs of 10)
Available Quantities
Hotties Heat Logs offer an attractive flame with sustained heat output. Manufactured from raw materials, such as compressed sawdust and wood chips, they're easy to light and offer a low ash residue - keeping your stove and chimney cleaner for longer. 
Each individual Hotties Heat log is 200mm x 70mm and weighs 1kg (approximately)
3 packs – 354x225x415 – 30kg
Quarter Pallet – 0.6m x 0.8m x 0.6m – 250kg
Half Pallet – 1.2m x 1.0m x 0.8m – 500kg
Full Pallet – 1.2m x 1.0m x 1.5m – 1000kg
The Hotties three packs will be delivered by DPD on their 4 Day Delivery service (Monday to Friday), within a one-hour delivery slot and you will receive full tracking, email and/or text alerts.   
All pallets orders will be delivered by Pallet Ways.
Manufactured in the UK from renewable, clean wood residues. Hotties do not spit, spark or expand whilst burning. Low ash residue, no soot - ensuring your appliance is kept clean. Low moisture content of around 5%. Approved under the Woodsure 'Ready to Burn' scheme
Suitable for:

Stoves

Open fires

Firepits

Pizza ovens
Related Products
Highly efficient, innovative wood fuels
Hotties FAQs
Everything you need to know about Hotties Fuel Logs:
A heat log is a type of briquette made from 100% renewable wood residue, like chippings and sawdust, which is highly compressed to form a solid log. No gluing or binding chemicals. Just a natural, sustainable wood fuel.
Good quality heat logs, like Hotties Heat Logs and Pizazz Pizza Logs, are extremely efficient and generate an incredible amount of heat. They contain very little moisture, leaving your wood burning appliances clean with minimal ash. You can use our heat logs on their own or to complement your existing firewood supply.
• Hotties – Grown and manufactured in the UK, Hotties are made up of the sawdust, wood chips and renewable materials which are compressed into heat logs, with no additives or binding agents.
• Pizazz – 100% UK grown Hardwood, no additives or binders
• Ignite – Renewable untreated wood shavings, dipped in wax
Provided that they are kept in a dry, indoor environment, Hotties heat logs and Pizazz pizza logs can be stored for 2+ years without compromising their quality.
As Hotties heat logs are denser and drier (around 5% moisture) than seasoned logs, kiln dried logs and other heat logs, they produce a more powerful and reliable heat every time. This means they are more cost effective and convenient to use. Less moisture = more heat
Independent testing has proven that Hotties Heat Logs are the market leader in terms of heat output, low moisture content and that they burn hotter for longer than the competition.
Hotties Heat Logs can be used on a wide range of solid fuel appliances including; open fires, fire pits, chimineas, wood/multi fuel burning stoves, pizza ovens and log boilers.
Woodsure-certified for safety, quality and efficiency
Our Woodsure Ready to Burn certification ensures you receive the highest quality wood fuel with a consistently low moisture content.
Burning 'wet' wood has consequences for the environment. By fuelling the UK with dry wood fuel, we're helping our customers improve air quality and make more sustainable choices. 
Low moisture content
Unlike most heat logs on the market, Hotties have a low moisture content of less than 5%. This means they can generate up to three times the heat of conventional wooden logs, with no spitting, sparking or crumbling. 
Technical information
Compare hotties heat logs with other firewood.
Compare
Are Hotties Heat Logs better value than ordinary wood logs?
Traditional wood logs are often sold in cubic metres. This is because it is difficult to compare weight due to the variation in moisture content, which affects heat output. The tables below show that wood logs need to be very low in both cost and moisture to compete with Hotties Heat Logs:
Hotties Heat Logs vs. Traditional Firewood
Hotties

Total Heat Output

4,900 kw/h/t

Kiln Dried Wood Logs

Total Heat Output

3,980 kw/h/t

Seasoned Wood Logs

Total Heat Output

3,400 kw/h/t

Hardwood
Softwood
Hardwood
Softwood
Price
£499 (£499/m3)
£385 (£141/m3)
£575 (£141/m3)
£300 (120/m3)
£443 (£120/m3)
Quantity
Approx. 1m3
Approx. 2.73m3
Approx. 4.08m
Approx. 2.5m3
Approx. 3.69m3
Moisture Content
Around 5%
20%
20%
30%
30%
Heat Output
4.90 kw/h/t
3.98 kw/h/t
3.98 kw/h/t
3.40 kw/h/t
3.40 kw/h/t
Cost
£499
£458
£682
£356
£526
Hotties Heat Logs vs. Other Fuels
| | Fresh Wood | Seasoned Wood | Hotties | Coal | Heating Oil |
| --- | --- | --- | --- | --- | --- |
| Water Content % | 50 | 15-20 | 5** | 6 | Negligible |
| Energy Density by | 2.23 | 3.98 | 4.90 | 7.70 | 11.80 |
| Ash Residue % | 1.15 - 2.0 | 1.0 | 0.4 - 1.0 | 6.75 | 0 |
| Volume of One Tonne (m3) | 3.5 - 5.0* | 3.0 - 4.0* | 1.4 | 1.13 | 1.0 |
| Origin/Enviro. impact | Woodlands | Woodlands | Recycled | Mining | Drilling/Refining |
** moisture content is indicative, normally between 4% and 6%
? indicative averages for bituminous coal